Employer Support for the Kingdom's Safety and Security
InterForce works for a strong collaboration between civilian employers and the armed forces
InterForce to host ICESR 2022
International conference on Employer Support in Copenhagen next year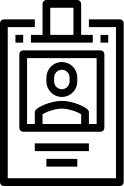 Support the Reserve Forces
More than 2,000 other Danish businesses, societies and organisations are members already - sign yours up. It is free and not legally binding.
The Reserve ensures a robust Defence
Reservists and Home Guard Volunteers take on a dual responsibility
Cooperation benefitting society, employees and businesses
InterForce works for a strong collaboration between civilian employers and the armed forces. We strengthen the relations between employers and the armed forces by focusing on employees with a responsibility in both corporate/public sector life and the Defence.
Concretely, a company can show its support by signing up here.
As an InterForce support company, you agree that the principle of flexibility for the reserve forces is sound. The company does not oblige itself in any legal way.
Apart from taking corporate responsibility for essential societal tasks, the company gets competencies in return: the employee maintains military operational skills that spill over to daily job duties and gets new energy from another environment. As an employer you have an extra card on your hand keeping highly qualified employees in your company as well as recruiting others. The typical reservist or Home Guard volunteer value their part-time military occupation highly and will appreciate your flexibilty.
New member companies receive a wooden, enamelled crest with the InterForce logo as a physical sign of appreciation for the support. The name of the company is engraved on the crest which is accompanied by a letter signed by the Head of the InterForce Executive Office, currently Major General (retd.) Finn Winkler.
InterForce is a cooperation between Danish/Greenlandic businesses and the armed forces concerning the armed forces' use of the Reserve Forces: paid reservists as well as Home Guard volunteers. The purpose of the cooperation is to increase the civilian employer flexibility in regards to periods of paid or unpaid leave for these part-time dual responsibility employees.
The cooperation also goes to enhance overall knowledge in society concerning the competencies of military personnel. Likewise InterForce works for increasing knowledge inside the armed forces concerning the value that military-civilian colleagues bring to the Defence.
InterForce builds bridges between the private and public sector by means of relationship-building events, via Reserve Force Ambassadors, and by other ways of communication.
During the 1990s, the Danish Armed Forces, especially the Army, saw a considerable increase in international deployments. These peace supporting missions in e.g. Ex Jugoslavia drew heavily on former conscripts that received additional training and then signed readiness reserve contracts. It turned out that especially reserve officers, used as platoon leaders and staff officers, had challenges receiving leave from the daily jobs for them to fulfill their military obligations. Thus InterForce was born in 1999.
Former Minister of Finance, Mr Knud Heinesen and the at the time Chief of Defence, general Christian Hvidt, were put in charge of Committee of top CEOs from the private and public sector as well as high ranking military officials. The first goal of the central InterForce Committee was to establish contact with the 200 top companies in Denmark in order to spread the knowledge on the new organisation. Later small and medium-sized business were included in the target audience.
Since the founding in 1999 InterForce has gone through a regional expansion. Today, InterForce consists of the central committee as well as six regional boards around Denmark. In August 2020, Minister of Defence, Mrs Trine Bramsen and the current Chairman of the InterForce Committee and former Minister of Defence, Mr Søren Gade inaugurated InterForce Greenland. InterForce Greenland is organised in the same way as the six regional branches in Denmark and is established in order to facilitate a new volunteer force in Greenland as decided in the Danish Defence Agreement of 2018-2023.
In each of the six regions and in InterForce Greenland, InterForce is chaired by two persons: a local business (or public sector) executive and a military coordinator from a garrison or the like in the area. These two lead a board of local civilian executives as well as high-ranking military leaders, responsible for spreading knowledge on InterForce in local business life.
I dag støttes InterForce af godt 2.000 virksomheder, der tilsammen tæller cirka 1 million medarbejdere.
For the civilian employer and colleagues, it will most likely be a challenge if a member of the Reserve Forces ask for leave in order to train basic skills, go on a relevant course or even deploy at sea or in a mission area. A replacement has to be found, or at least the colleagues will have to run faster during the abscence. If the employee mans a key function, work processes may even have to be modified.
However, the employee maintaining and expanding a military skill set, supplementing the daily work environment with an operational one in uniform, and receiving new inputs from the world of military leadership will all in all give something in return to the civilian company.
The dual responsibility employee will often be able to use his updated military skill set directly in his civilian workplace upon his return; and if not directly, then being in the military facilitates a running personal development.
And the demand for reserve and Home Guard personnel is still present: deployments in Ex Jugoslavia were followed by Denmark engaging in peace support in Afghanistan, Iraq and many other places, and from being primarily army focussed, both the Danish Air Force and Navy are being utilized ever more in international operations. Also there is an increased NATO spotlight on national operations and more robust armed forces, and none the least here is where it is important to have a ready Reserve Force with up to date skill sets.
All in all: supporting the Reserve Force sends a strong signal of a corporate responsibilty concerning national security as well as granting the InterForce support company competencies in return on different levels.
Defence and business life hand in hand