-
Novozymes modtager InterForce-skjoldet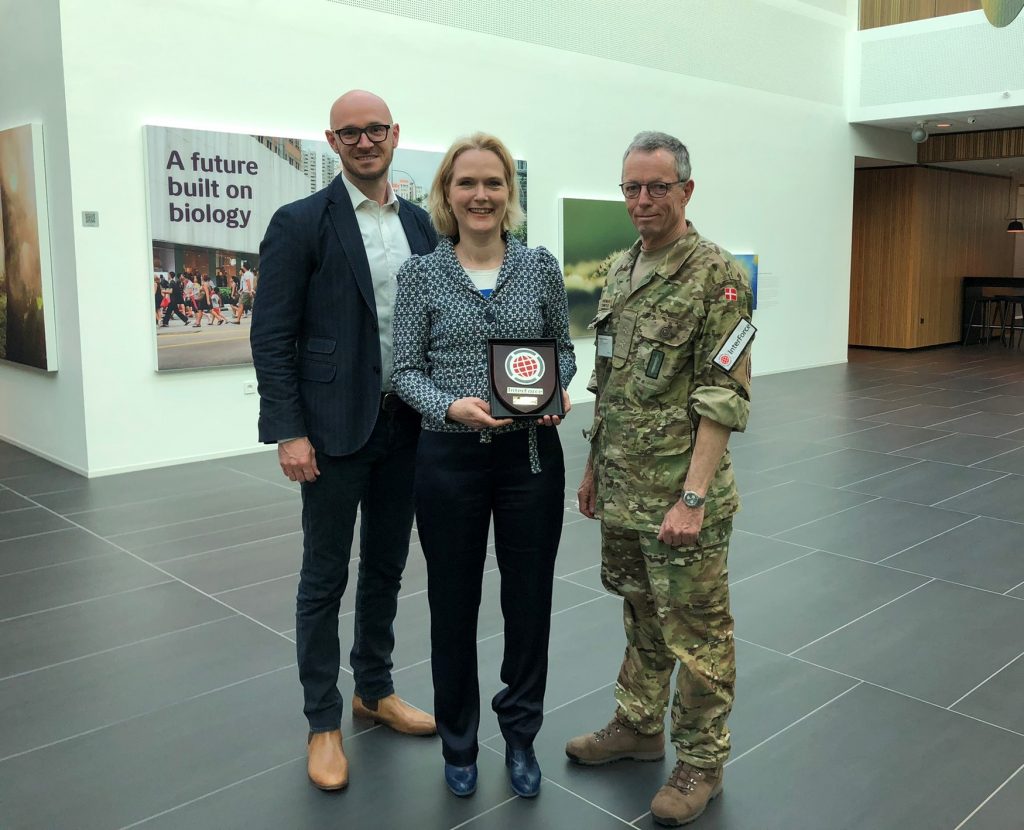 VP Marianne Bie Frydendahl og Rasmus Lynge, Head of Global Labour and Employee Relations modtog InterForce Skjoldet af InterForce-ambassadør, oberstløjtnant af reserven Peder Jon Andersen.
"Novozymes er glade for vores samarbejde med InterForce fordi vi derigennem får mulighed for at støtte Reserven, der tjener en vigtig rolle i samfundet. Dertil kommer, at medarbejdere og ledelse gennem arrangementerne i InterForce gives mulighed for en bedre indsigt i Forsvarets virke", udtaler Marianne Bie Frydendahl, VP People & Organization.
InterForce takker Novozymes for støtten til Reservestyrken.